---
Stopwatch for Android™ with an amazingly intuitive user interface and advanced features such as statistics, screen lock, countdowns, audible alerts, calculated speed and target lap time.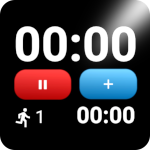 ---
Over 3 million downloads worldwide since 2012.
Stopwatch & Lap timer has been available to download for free since 2012 and has been continuously developed and improved with the aim of being the best stopwatch available for Android™.
This popular sports stopwatch supports 14 languages and is designed to run on all phones, phablets and tablets running Android™ 4.3 and higher. Stopwatch & Lap Timer is available exclusively on Google Play™ and has achieved a high average rating and thousands of positive reviews from all kinds of users from around the world.
This advanced timer application was originally designed as a stopwatch to meet the demands of outside sports activites such as long and short distance running, track racing & team sports. However the intuitive flexible design has made this simple to use stopwatch popular for many varied timing tasks, from RC car race timing to professional session timing.
Supported languages
English
Spanish
Portuguese
French
German
Polish
Russian
Hindi
Turkish
Japanese
Chinese - Simplified
Chinese - Traditional
Vietnamese
Thai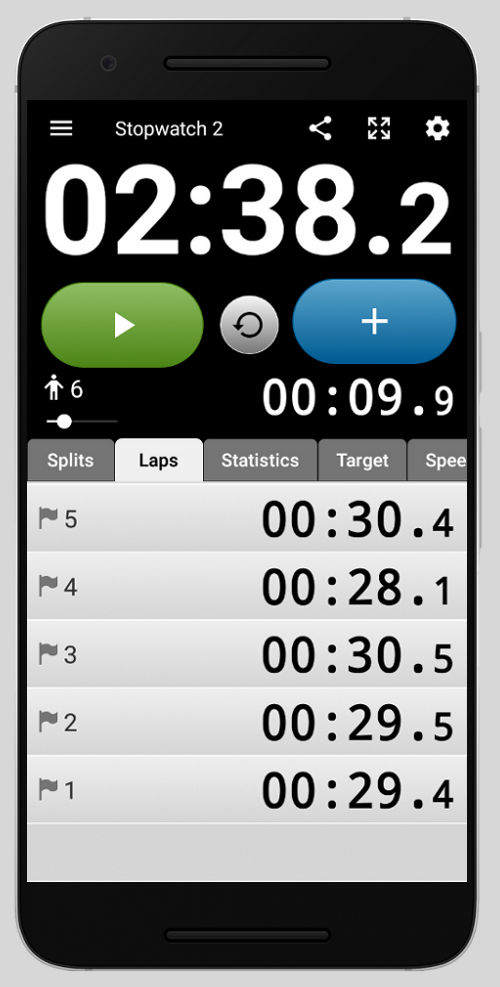 Stopwatch & Laptimer - portrait view
---
Huge numbers & buttons
Stopwatch & Lap timer has been primarily designed for ease of use and clarity when used oudoors in bright sunlight. Clear information and big touch targets.
Timer digits are presented in a large clear font in high contrast black & white tones. The UI design allows buttons & information to be displayed at the largest possible size with auto-formatting and automatic or manual resizing. Stopwatch session data is divided into tabs so that only the required information is displayed at the largest possible size.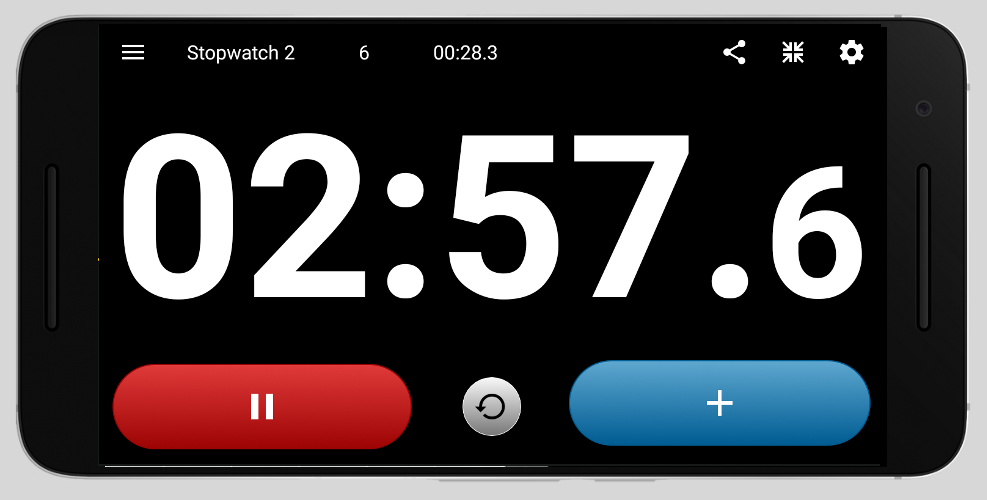 Stopwatch 2 - huge landscape view
---
Standard Features
Another key design consideration for Stopwatch & Lap Timer was to pack is as many useful features as possible without cluttering the simple, easy to use user interface. This stopwatch has many unique & advanced features not found on other stopwatches for Android™, yet remains simple to use, without feature bloat.
You can also use this stopwatch as a multi-timer as you can start, stop and access multiple concurrent sessions from the timer list view.
Large high contrast display
1/1000th second accuracy
Operates on first touch
Configurable text size & precision
Up to 999 hours
Up to 999 laps
Multiple concurrent, persistent sessions
Robust & reliable
Share/export session data
Detailed portrait list view
Huge landscape view
Current lap time
Lap timer mode
Application level screen lock
Audible sound options
Countdown to start options
Statistics: fastest,slowest,average,range
Target lap time with countdown
Calculated lap speed with options
Operate with device volume buttons
Auto lap on stop option
---
Premium Upgrade
Stopwatch is free to download and is supported by a single banner ad. For a small charge via Google Play™ this stopwatch can be internally upgraded across all your devices to remove the banner advert and unlock all premium content.
Remove adverts
Unlock all 20 timers
Unlock hours & 1/10ths for target time
Unlock all countdown periods
Unlock all speed formats
Unlock all lap distance formats
---
How to get Stopwatch & Lap timer
Stopwatch & Lap Timer for Android™ is available to download for free exclusively on Google Play™. This stopwatch app can run on phones and tablets with Android™ 4.3 or higher.
---

Portrait stopwatch with countdown start.



Portrait lap timer with countdown to target & speed.



Landscape stopwatch with lap/split notification.


---
We now have a dedicated facebook page for Stopwatch & Lap Timer where you may post comments, suggest new features, view update information and videos, like & follow us.
Every month we give away a handful of free single use promotion codes for the premium upgrade as a thank you to our followers... but you'll need to grab them quickly.
---
Customer feedback
Since 2012, Stopwatch & Lap timer has had over 22,000+ ratings, with 5,000+ reviews with an average lifetime rating of over 4.2 stars out of 5. Over the last 6 months have achieved an average rating of 4.69 making it one the highest rated mature stopwatches for Android.

I use this app for my 1 minute binary trades. It helps me get the timing right between trades. I havent found a fault with it yet. Brilliant
Phil B

Nice App. I recommend it. Calculating the slowest, fastest and the average is certainly very helpful.
Jorge Ruiz

Definitely a 5 Star App! How anyone can give this less than 5 stars is beyond me. It is precise, and does exactly what it says its supposed to do and its free! It has a simple, yet concise layout, and the 1/1000 preciseness is great to have. Great app !
Stephen

Ya gotta have it. It's like a Swiss Army knife with a LCD panel
Other World Explorers

I am a mystery shopper and this is one of the best stopwatches I have found for what I do. It is very easy to use.
Michael Gibouleau

Best stopwatch I've ever used. Export is very useful and data is easy to further processing.
Lukasz Mandzyn

Great app I use everyday to time cooking and it remembers the time even if the phone is rebooted. Works perfectly for what I need.
Greg Whiteaker

Great app for coaches trying to get split times and average times for long/short races. EXCELLENT!!!
Brad Orange

Great for lap timing and fun days racing. Great app!
Martin Bell
---
---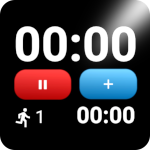 The original sports stopwatch with an amazingly intuitive user interface and advanced features such as speed and target times. Over 3 million downloads since 2012.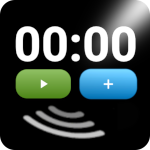 Sports stopwatch with audible speech notification of countdowns, intervals, splits & lap times. All the features of Stopwatch & Laptimer + speech.